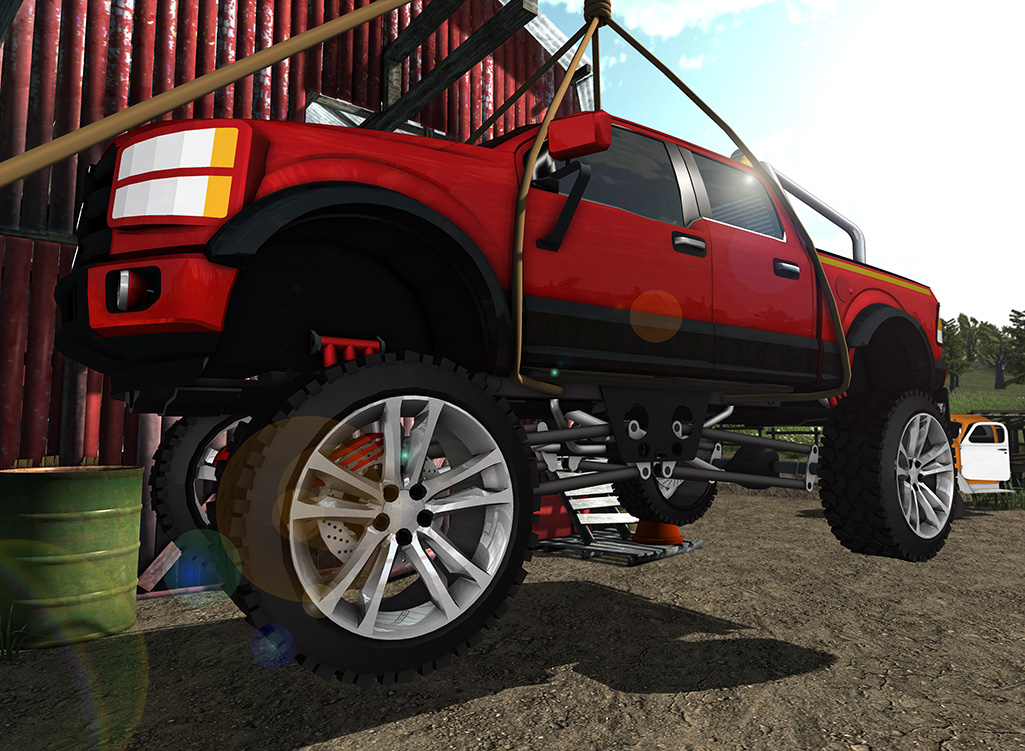 FireRabbit® is proud to announce its latest mobile game release: Fix My Truck!™

PREMISE
Tear down, fix, mod, build, repair and totally upgrade an awesome pickup truck by installing the best aftermarket performance parts and accessories in this offroad (4x4) adventure and 3D mechanic simulator! Then use your truck to tow, lift, and haul your way through challenges and help your community after a natural disaster! Be the hero!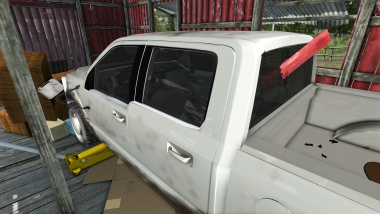 The hurricane hit!! After a mighty storm blows across the county, scattering trouble in its wake, it's your and the girl next door's job to repair the damage on your truck and prepare it for the heavy work ahead! Strength, towing, lifting, and hauling are the themes for the utility mods you'll be adding to your truck. Show the world how your community pulls together in times of trouble. Work in a barn on your country property; forget the garage or other shop games... You'll be lifting the truck with a tractor and pulley!
Start with a wrecked, stock truck and upgrade the pickup with more performance equipment than you could ever imagine. Jack the truck with a suspension fit for driving over dangerous muddy roads by building a custom lift kit while rebuilding the engine for maximum performance and capability! Upgrade to a full bull bar with winch, haul cargo, add emergency lights, and many more mods.
This is simply the best top off road truck and pickup mechanic simulation game of 2015 with over 150 ways to pimp and mod your ride. Be the town hero, clear all the damages, replace stock parts, and bring order to chaos. Discover adventure, explore multiple environments, find hidden objects (HOG), and build what is missing to upgrade to the highest quality. Think mud tires, interior tweaks, trailer, floodlights, air intakes, off-road mods, spark plugs, custom paint and decals. This beast is basically a top monster truck simulator game while remaining street legal!
FEATURES: 
+ 100+ objectives and upgrades to do (FULL version only)!

+ Dozens of tools and cool after-market parts to find and install!

+ Perform dozens of jobs ranging from basic routine maintenance to outrageous performance mods!

+ Built-in hint system so you never get stuck (FULL version only)!

+ No in-app purchases - you get everything upfront!
HOW TO PLAY:

Find the LITE game on these markets:
Play Fix My Truck! LITE™ on the Google Play App Store for FREE!
Play Fix My Truck! LITE™ on the Apple App Store for FREE!
Play Fix My Truck! LITE™ on the Amazon App Store for FREE!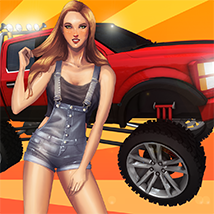 Find the FULL game on these markets:


Play Fix My Truck!™ on the Apple App Store
Play Fix My Truck!™ on the Amazon App Store
Don't forget to join FireRabbit® on Facebook to chat about games and what you'd like to see in future updates. We love hearing from you!