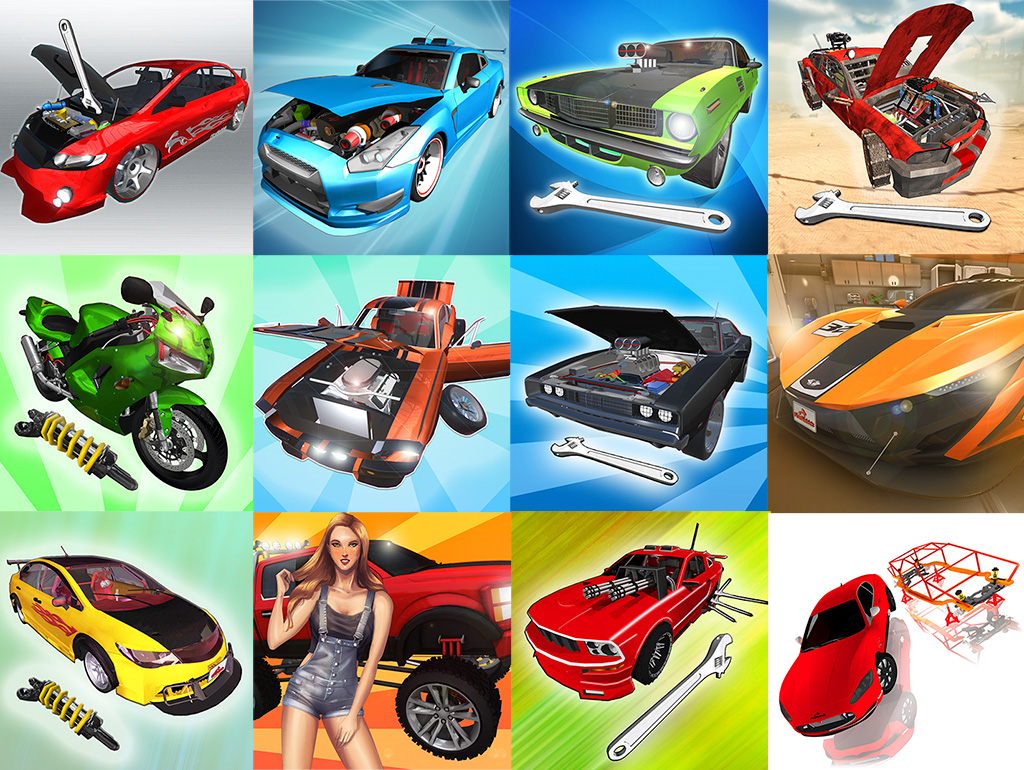 NEW: All Fix My Car games are being consolidated into this new, single title!
Experience the ultimate car and vehicle mechanic simulator, Fix My Car! Engage in 11 captivating and diverse stories that encompass a wide range of adventures, from running your own inner-city chop shop to upgrading a post-apocalyptic war car for intense battles. Immerse yourself in the thrill of completely dismantling, repairing, and enhancing various cars, trucks, and motorcycles. 

Gameplay offers a unique combination of exploring captivating environments to locate parts and tools, as well as performing intricate vehicle repairs and upgrades. Each story unfolds in a distinct setting, populated by memorable characters and situations that will make you laugh. Typically, you will start with a wrecked stock vehicle, and together with your in-game partner, you will strip it down and rebuild it to surpass its previous glory. Embrace the role of a hero in every story and perhaps even gain valuable knowledge about vehicle maintenance along the way!

FEATURES:
+ 11 unique stories to play from this one app - and more coming soon!
+ Gorgeous pre-rendered graphics bring a graphics quality usually not possible when playing on mobile devices!
+ Built-in objectives and hint system so you always know what to do next and never get stuck!
+ Ambient environmental sounds bring you right into the game!
+ Share screenshots of your build with your friends with the built-in camera system!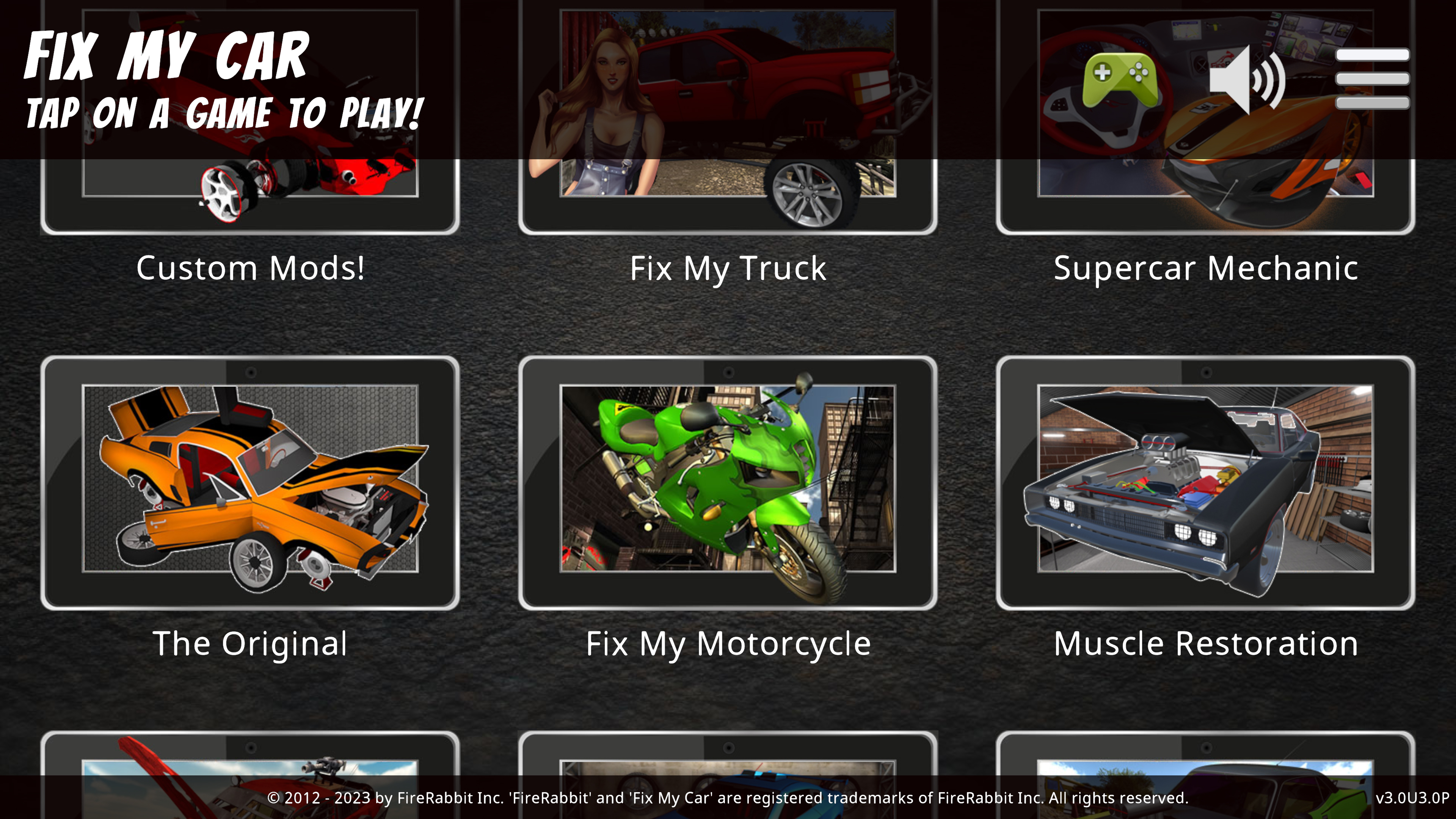 So how does this work?
We have consolidated all previously released Fix My Car games into this one comprehensive edition, and they are all now available as downloadable content in this game instead. There are several new stories in development, so stay tuned! The following Fix My Car stories, previously released individually as standalone games, are now part of this game:

+ Custom Mods
+ Supercar Mechanic
+ The Original
+ Muscle Restoration
+ Mad Road Mechanic
+ Garage Wars
+ Junkyard Blitz
+ Zombie Survival
+ Tokyo Drifter
+ Fix My Truck
+ Fix My Motorcycle

The PREMIUM version has no ads, no IAP, and everything is unlocked upfront. It also includes the unlock of any future Fix My Car game. The non-PREMIUM version is supported by ads and IAP.

We are currently deploying this across all markets. So far only the PREMIUM version is available, and only on Google Play. More to follow!