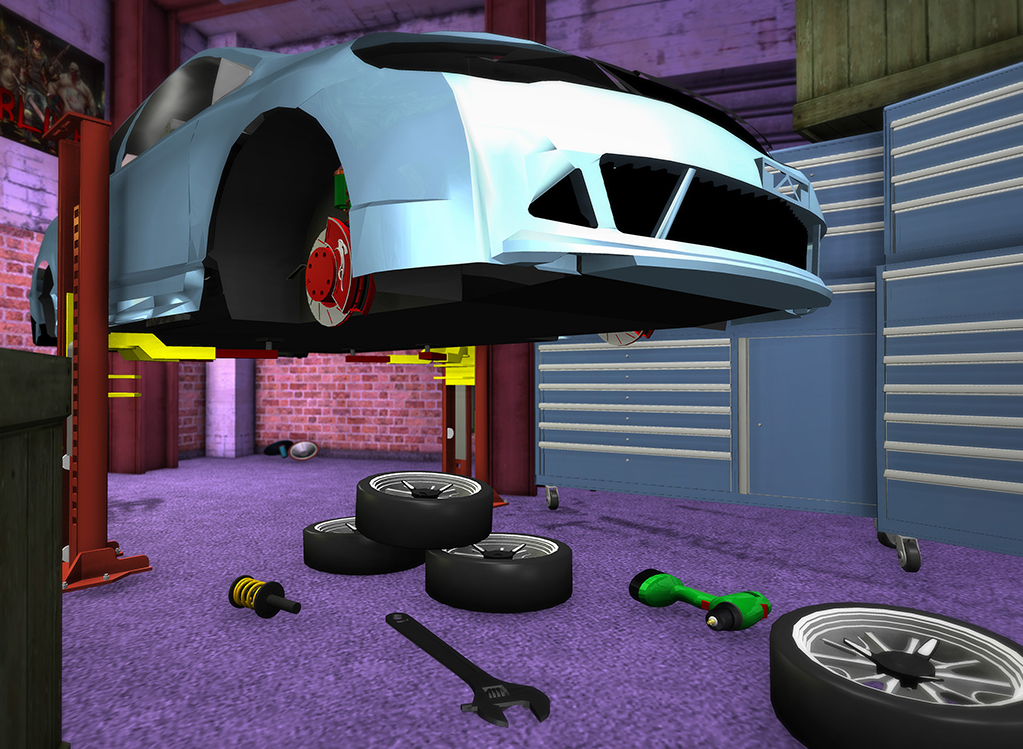 Rise to the challenge of becoming a star mechanic and street racer of Tokyo! The lead street racing gang wants you to join under one condition. You must beat their leader in a dangerous race! Build a car that will impress them and secure your place to race.

The vehicle you must work with is a stock mess with factory specifications! But it's no match for your amazing mechanical skills. You have access to your garage, and the gang's club, all of which is fully loaded with parts, aftermarket mods and nothing but the best tools.

You work best alone however the gang has assigned you a lead contact who follows you around to help. She helps to gain access to restricted areas and locations. And sometime she even helps you scavenge, find parts and tools, and at times helping with mechanical clues.

FireRabbit is proud to offer you this game which is based on our 2 top games - Custom Mods and Garage Wars! Don't get us wrong, this game a completely new adventure where we flavored this game to appeal to those that loved our top performers. Can you build this car and make your way up the ranks to join the gang?