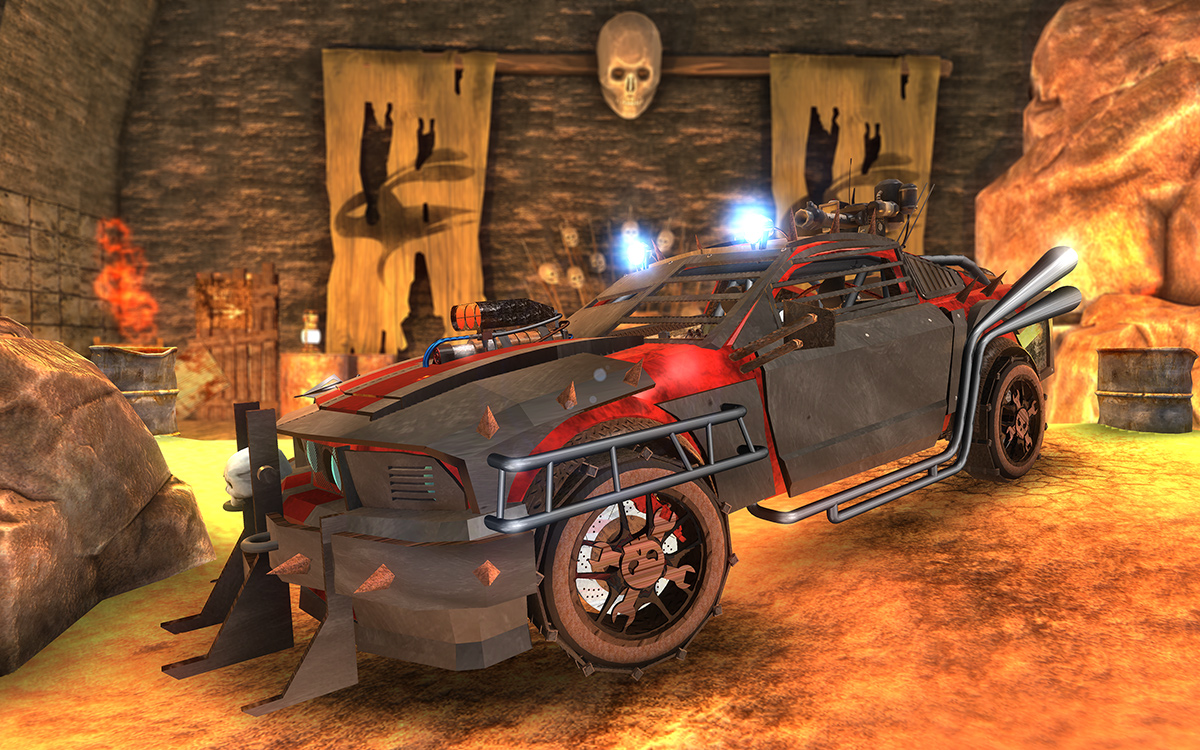 Junktown needs your help! Tear down, repair and upgrade an unstoppable war machine to wreck your enemies and survive the harsh wasteland! Only the craziest and most skilled mechanics have any hope of surviving! Are you mad enough?

Start with a rusted frame, strip out the junky old parts, and salvage what performance parts, weapons, and armor you can to piece together an unstoppable war vehicle! Cannibalize parts from your enemies' cars to make your own car stronger! Push yourself to the max!

Traveling alone through the wasteland along the Mad Road you are ambushed by raiders! Barely surviving, a girl from nearby Junktown rescues you... on the condition you build a war car and bring the fight back to the raiders! Rise from the Junktown streets and earn the town's trust by performing car maintenance and fixing up their encampment before going on raids in the ruined cities of the Old World. Unleash your fury and destroy your enemies to steal parts from their vehicles to make your own car stronger! Junktown and maybe the whole wasteland is counting on you!

FireRabbit is proud to offer you the biggest, longest, and craziest Fix My Car mechanic simulator game ever made - almost 2x longer than any of our previous games! Explore Junktown, ruined cities, and other apocalyptic environments to find parts and tools, perform routine maintenance, and upgrade your ride with cool mods. Transform a complete junk car to the baddest car the wasteland has ever seen!