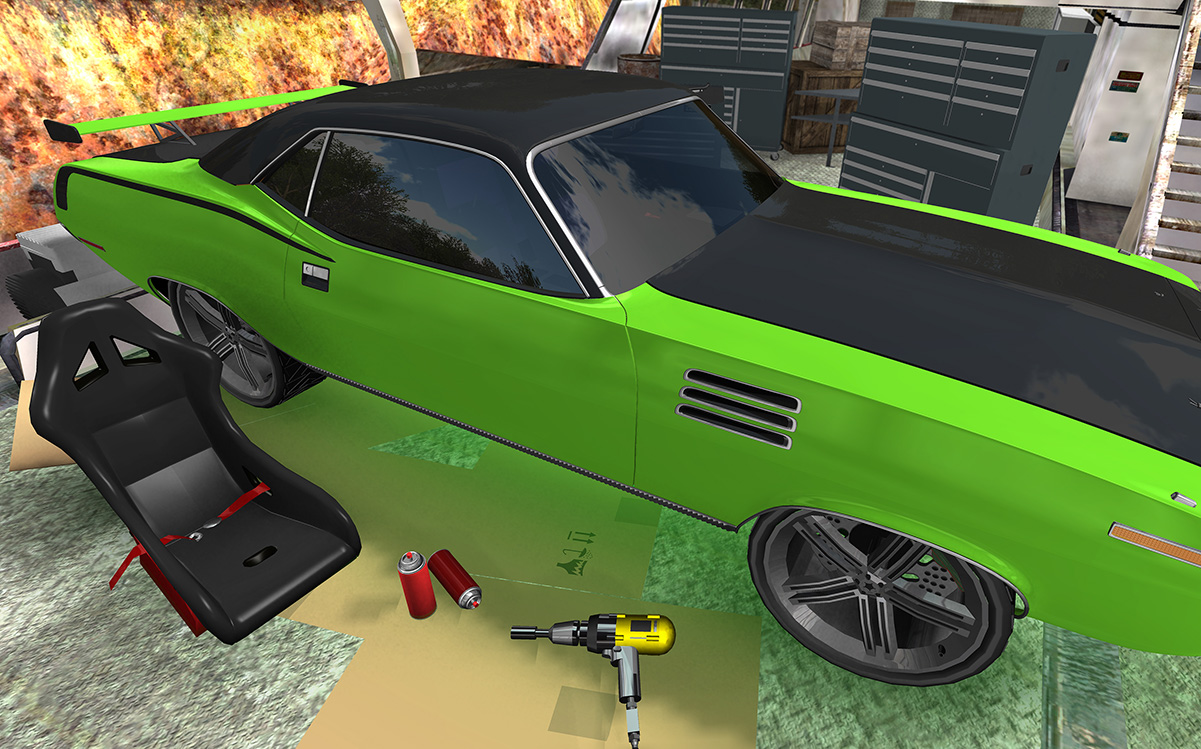 Build a classic American muscle car to save your junkyard! A dirty rich businessman from the city is trying to rob you of your land and has challenged you to a race - it's your last ditch chance to save your junkyard! Scavenge powerful aftermarket parts and tools from the junkyard and fix, restore, and upgrade a classic muscle car to win the race! It's time to show those city-folk what a real car looks like!

Work with your talented and beautiful partner to explore, find tools and parts, and perform dozens of car repairs and upgrades to transform a beat up clunker car into an amazing high performance muscle monster! Explore and build cool contraptions in the junkyard! Upgrade and restore your classic muscle car with dozens of engine, body, suspension, interior, and performance mods!

You'll have fun in this simulation by challenging your car mechanic skills and learning about auto upgrades that you can do in real life. It focuses on customizing a cool classic muscle car while finding new parts like a Hidden Objects game until you are ready to race it. Find all of your partner's rabbits in an optional and challenging scavenger hunt.. there's many secrets to be found here!