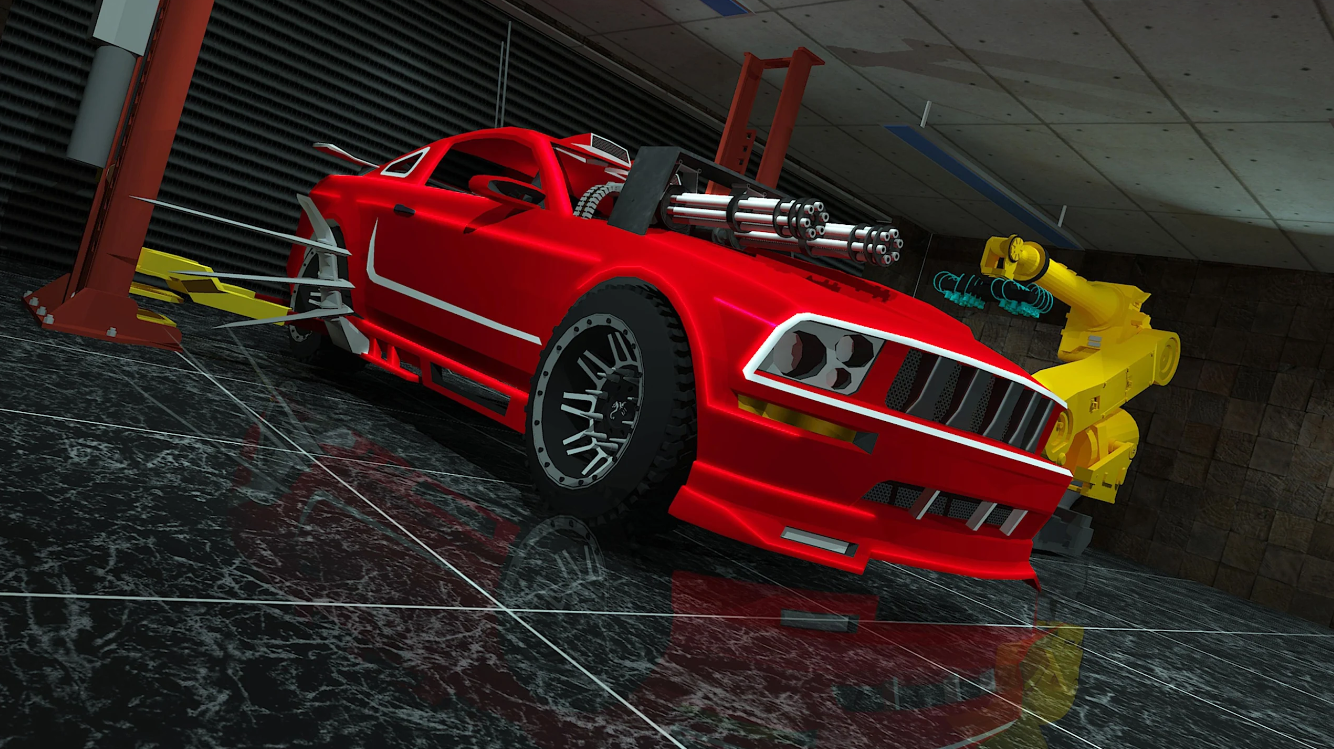 Scavenge, build, survive! The infection is spreading quickly so work quickly with your beautiful and resourceful partner to find performance parts, tools, and supplies and use your mechanic skills to transform a run-down muscle car into a mean, high performance, zombie-proof ride! Upgrade your auto with dozens of engine, armor, weapon, suspension, body, and interior mods, and then detail it!

Work as a team to fortify and take control of a high-end auto body shop, complete with cutting edge tools and equipment, to build the ultimate car and use it to escape the city! It may be the zombie apocalypse, but nothing says you can't have fun professionally upgrading your car, exploring the facilities, and gathering supplies!

First and foremost this is a car fixing simulation game, where you perform work ranging from routine maintenance to extensive performance upgrades. Rip it apart, fix it, build it back together better than ever, and then detail it to perfection!